---
AIR CONDITIONING & HEATING PARTS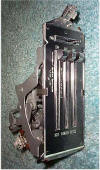 Rebuilt & restored air conditioning parts from the mid 60's to the early 80's muscle car!
Specializing in 1967-81 Firebird/Trans-Am & Camaro/Z-28, 1968-72 Chevelle, LeMans/GTO, Skylark/GS, & Cutlass/442, 1968-74 Nova Air Conditioning Parts, as well as Corvette & other GM muscle cars!
---
Inexpensive Vacuum, Wiring & More Diagrams
!
Our ever-growing list includes any make & model Pontiac, Chevy, Buick, Oldsmobile, Ford, Mercury, Dodge, Plymouth & Chrysler.
---
PART & PROJECT CARS







Some of the cars we've currently got in stock to draw parts from!
Specializing in any quality General Motors (and occasionally others) car we can get our hands on!
---
---
---